We use Vista Therm glass, which is the highest specification glass in Ireland or the UK.
Vista Therm Insulated Glass Units are synonymous with the window industry in Ireland and have a proven track record in the Irish marketplace. Its common sense to use glass products which can save energy and ease the costs of energy on the homeowner and help the environment. Our more popular two new product ranges offer a 1.3 U, value with the Nobel range or the market leading Elite range offering a U value of 1.16.
Elite
With our Elite brand recognised as the leader in the field, we set the pace and our standards are higher than any other supplier to this market.
The top of our range is the Elite SE triple glazed product offer, for the ultimate in insulation values as low as 0.7.
Two Elite coatings, combined with krypton gas in both spaces, combined with our double seal unit enable us to achieve this incredible u-value. With Elite 1.1, Carey glass managed to create the most popular and most specified low-e glass on the market. Now Elite-SE with its 0.7 u-value can be added to this unrivalled range.
This highly energy-efficient unit is now being manufactured in the Nenagh plant. Elite-SE will enhance the overall u-value and energy of any window type.
ELITE TRIPLE GLAZING FROM CAREY GLASS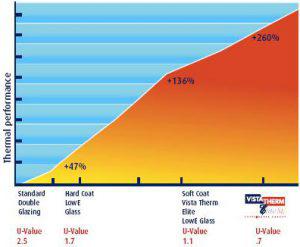 What better way to reduce fuel costs?
What better way to reduce fuel costs?
What better way to improve your house Energy rating?
Specify and insist on the best!